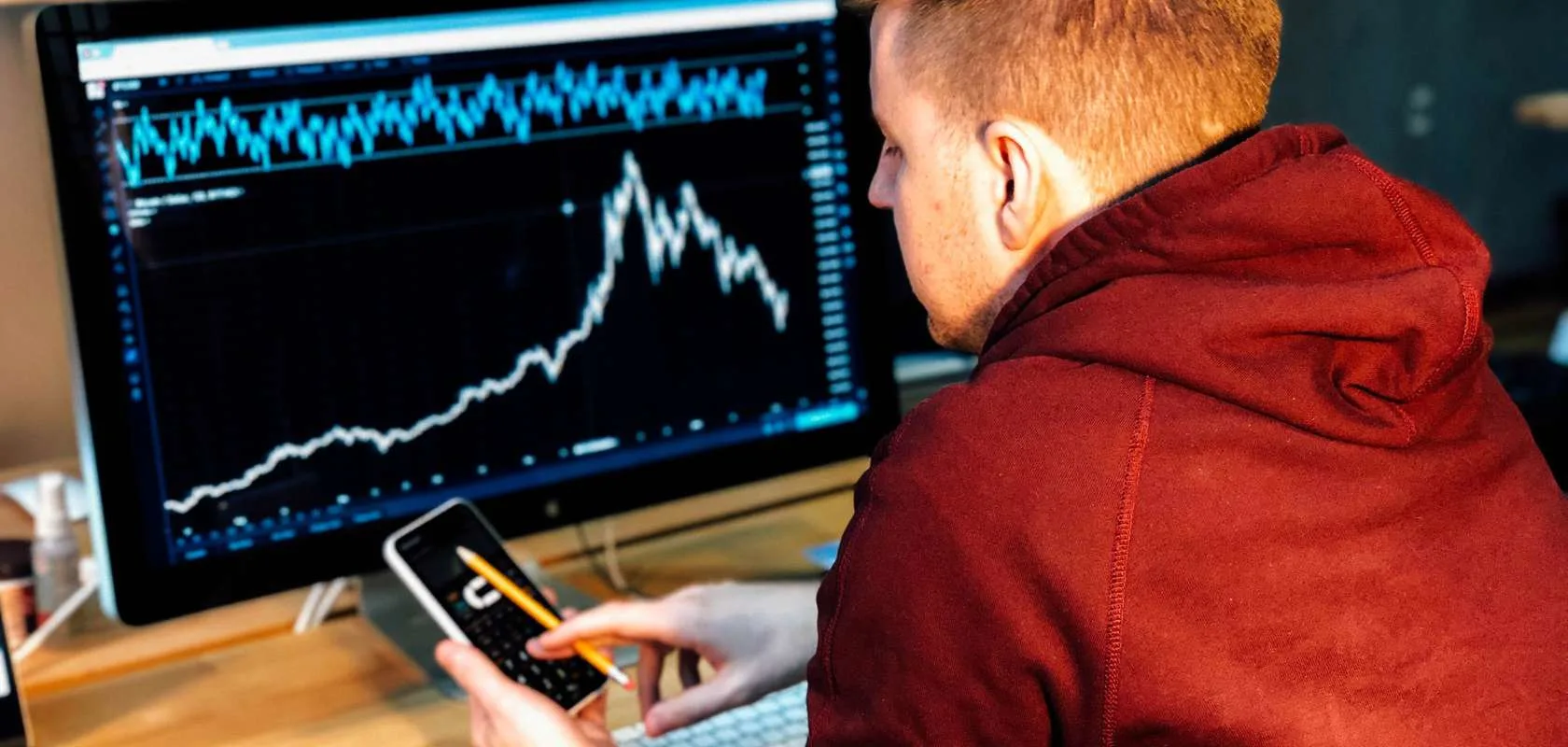 How to Get a Job in Cybersecurity
With the overwhelming expansion of computer-stored data, businesses are demanding more and more cybersecurity. The field of cybersecurity has grown at an impressive rate over the past decade, too swiftly to fill the workforce gap of 3.1 million jobs worldwide. The growth isn't expected to slow down any time soon, with a predicted 33% increase in cybersecurity jobs come 2030. Contrasting with the average 8% growth for other work fields, cybersecurity positions aren't going away.
Because of this, jobs in cybersecurity are both easy to find and well-paid. In this article, we'll learn more about that. Specifically, we'll cover:
What Is Cybersecurity?

What Do Cybersecurity Analysts Do?

How Much Do Cybersecurity Analysts Make?

Is It Difficult to Get a Job in Cybersecurity?

What Do You Need to Know to Work in Cybersecurity?

In addition, we'll discuss the benefits of educational bootcamps and how they're a valuable asset. But first, the preliminaries.
What Is Cybersecurity?
The field of cybersecurity entails protecting computer networks and systems from internal and external breaches. Due to the influx of sensitive information stored in networks and the cloud, hackers have increasing methods of infiltrating. Many hackers make money off stealing and selling personal information, or extorting business by phishing their customers. Cybersecurity protects against these malicious attacks.
The rise in cyberattacks accounts for the massive hole in the cybersecurity workforce. The more hackers there are, the more cybersecurity analysts are needed, especially as many companies shift to teleremote work. This means more information is being stored in networks that can be easily accessed if they're not properly protected. With all the devices an employee might switch between—a phone, a laptop, or a desktop computer—there are many access points for a hacker to exploit.
Four common job titles in cybersecurity are Information Security Analyst, Information Security Specialist, Digital Forensic Examiner and IT Auditor.
What Do Cybersecurity Analysts Do?
Due to the wide range of occupations within cybersecurity, an analyst's specific duties will vary. However, the typical work for an analyst includes:
Staying up-to-date with security trends.

Monitoring networks for potential hackers.

Performing risk analysis on network security.

Studying user-behavior, such as password trends.

Testing vulnerabilities in network systems.

Creating security protocols to use in case of breaches.

Compiling statistical reports on attempted attacks.

Communicating recommendations to business management and IT staff.

Assisting team members in understanding new security protocols.

Documenting security breaches.
As you can see, there are many important tasks for cybersecurity analysts.
How Much Do Cybersecurity Analysts Make?
A cybersecurity analyst's salary will fluctuate depending on the state, company and experience. The median salary of a cybersecurity analyst according to Glassdoor is $78,187 per year, with a range that can vary from $55,000 to $107,000. The more experience you bring to the company, the higher salary you can hope to receive.
Is It Difficult to Get a Job in Cybersecurity?
Because of the high-demand in the field of cybersecurity, jobs are in abundance. The degree of difficulty in getting a job in cybersecurity depends on your education and experience, as well as the specific job you're pursuing within the field.
While many companies will be looking for a bachelor's degree, a large percentage of employers in the tech industry have done away with the requirement. Workers who've already held jobs in IT fields or have experience with network and computer systems have an advantage. It's always possible to take an entry-level job with cybersecurity and work your way up toward your desired role.
Many jobs in cybersecurity require you to be certified. Having the proper certifications go a long way in getting a future employer's attention. Bootcamps provide an excellent path toward kick-starting a career with the right skills and can get someone ahead of the curve.
What Do You Need to Know to Work in Cybersecurity?
The qualifications for a job in cybersecurity depend on what specific job you're pursuing. Due to high demand, many entry-level jobs will hire based on the experience and skills that can be gained over the course of a bootcamp in cybersecurity, with upper-level jobs requiring additional certifications and experience. Someone pursuing a career in cybersecurity will need to be familiar with IT research, as well as computer networks and systems.
According to the U.S. Bureau of Labor Statistics, work-related experience and specific certifications may also be required, depending on the company. Due to the importance of cybersecurity—particularly in the government sector—there will be more stringent requirements as you go higher up in the field. Some basic certifications might be CompTIA Security+ for entry level jobs, CCSP, SSCP and more.
A prospective cybersecurity analyst should have certain technical skills, such as:
Cloud security.

Data analysis.

Coding/programming.
In addition, you should have these particular strengths:
Attention to detail.

A highly analytical mind.

Swift problem-solving abilities.

Ability to think outside the box for creative solutions.

Easily understandable communication skills.
Are Cyber Security Bootcamps Helpful?
Northern Illinois University offers a variety of bootcamps, created and delivered by Springboard, including an online Cyber Security Bootcamp. This will prepare you with job-ready skills through workshops and lectures by industry experts. You'll learn by hands-on work, including technical laboratories and finish with your mentor-led capstone.
Throughout the bootcamp, you'll be able to work on your own time, with the potential to finish early. Learn the technical aspects of IT, and kick start your career in cybersecurity by utilizing the practice tests for the CompTIA Security+ exam. Your student advisor and industry mentor will support you throughout the program.
Start Your Career in Cybersecurity
Cybersecurity is a fast-growing field that promises job openings and lucrative pay in the decade to come. Apply to the NIU CPE Cybersecurity bootcamp, created and delivered by Springboard, and learn more about the valuable tools that will take you far into a well-respecting and rewarding career.